Manage Comics - Comics Subscriptions Made Easy
Make more money from comic subscriptions!
You want to make your pulls easier, simplify customer list management, communicate better with your customers, sell more comics, and make more money.

You need Manage Comics.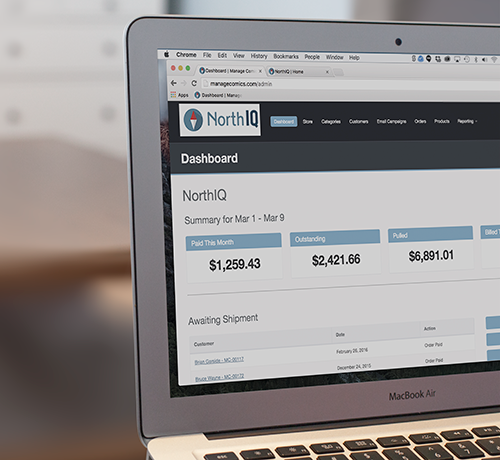 You Sell Comics
Subscriptions are at the heart of every comic shop's business model. They guarantee return trips from your customers, and it makes it easier for you to predict what you need, and when you need it. The problem is subscriptions are hard to manage.

Customers Want Control
Your customers want to know what they are getting, and when they are getting it. They want to be able to order new things, and they want to see what they have waiting for them. If you give them control, they feel more loyal to you.

Keeping Up is Hard!
Most people don't even know what's available! Previews is a huge catalogue filled with things that may or may not interest them. Store shelves give you an idea of what's out, but not what's coming up, and nobody can follow all of the news on all of the websites.
Manage Comics Tour
Pull comics easily and efficiently
Pulling comics has never been this easy. You select what has come in, update prices or exchange rates, click a button, and get a beautifully formatted list ready for you to read. You can choose to view it as a "per customer" list, or by title. You can even let your customers know what has been set aside for them every single week.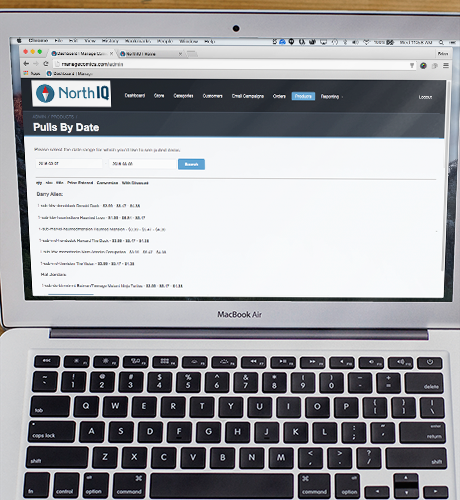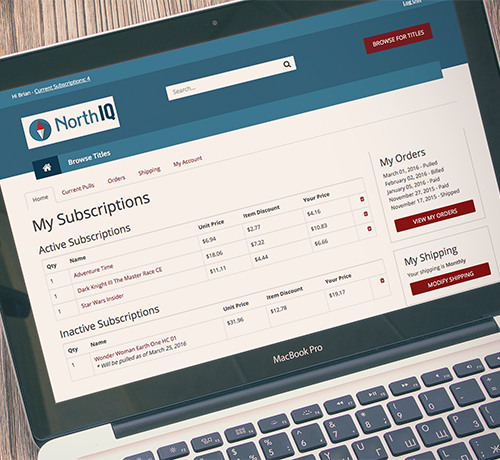 Manage Comics Tour
Give Customers Control
Let your customers manage their subscriptions.
The Manage Comics interface lets customers pick from hundreds of titles that are available for subscription. You set the terms between adding or deleting a title and when it is pulled, and they see what they will be getting.
You can send out updates to them by email letting them know that new products are available to subscribe.
Coming soon - Manage Comics will suggest things they might be interested in based off their existing subscriptions.
Manage Comics Tour
Get paid FAST!
You pay for your stock when it comes in.
Customers don't know what's available until they come to your store.
With Manage Comics they get an email when their comics are ready to be picked up. You can choose to tell them their status weekly, twice a month, or monthly! They also have the option to pay for their order right from their computer. You can have their paid order ready and waiting for them when they arrive.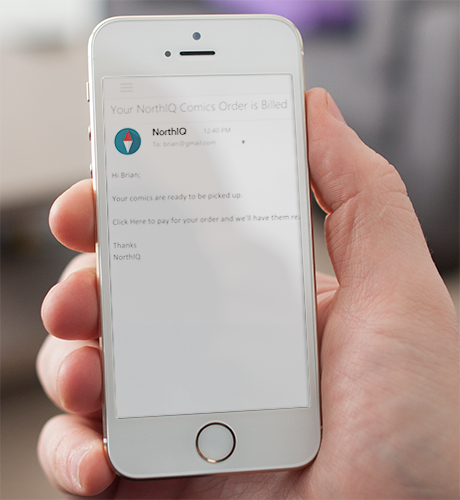 Getting Started with Manage Comics Guide
Manage Comics Makes You Money!
In-Store subscriptions have never been this easy, your customers will be happier, you'll get paid faster, and customers will discover more of the products they love.
We can show you how easy Manage Comics is to use in a live, interactive demo. If you can use a computer, you can use Manage Comics! We'll also keep you updated about the new features of Manage Comics.
The Manage Comics guide is a 10 page "Getting Started" guide that will show you how easy Manage Comics is to implement, and how quickly you can be making more money with subscriptions at your store.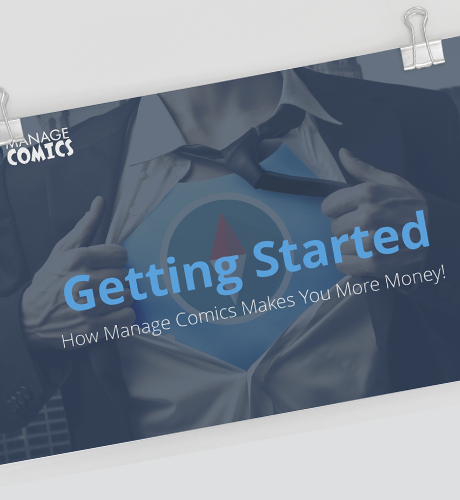 Get the Guide, Find Out More
We want to show you what Manage Comics can do for your shop.
This guide will show you:
How Manage Comics makes your job easier
How Manage Comics makes you more money
How you can pull your weekly comics
How you can bill comics to your customers
How customers can find new comics
Which reports come with Manage Comics
What Manage Comics looks like for a customer
...and much, much more!
Get the Getting Started with Manage Comics Guide